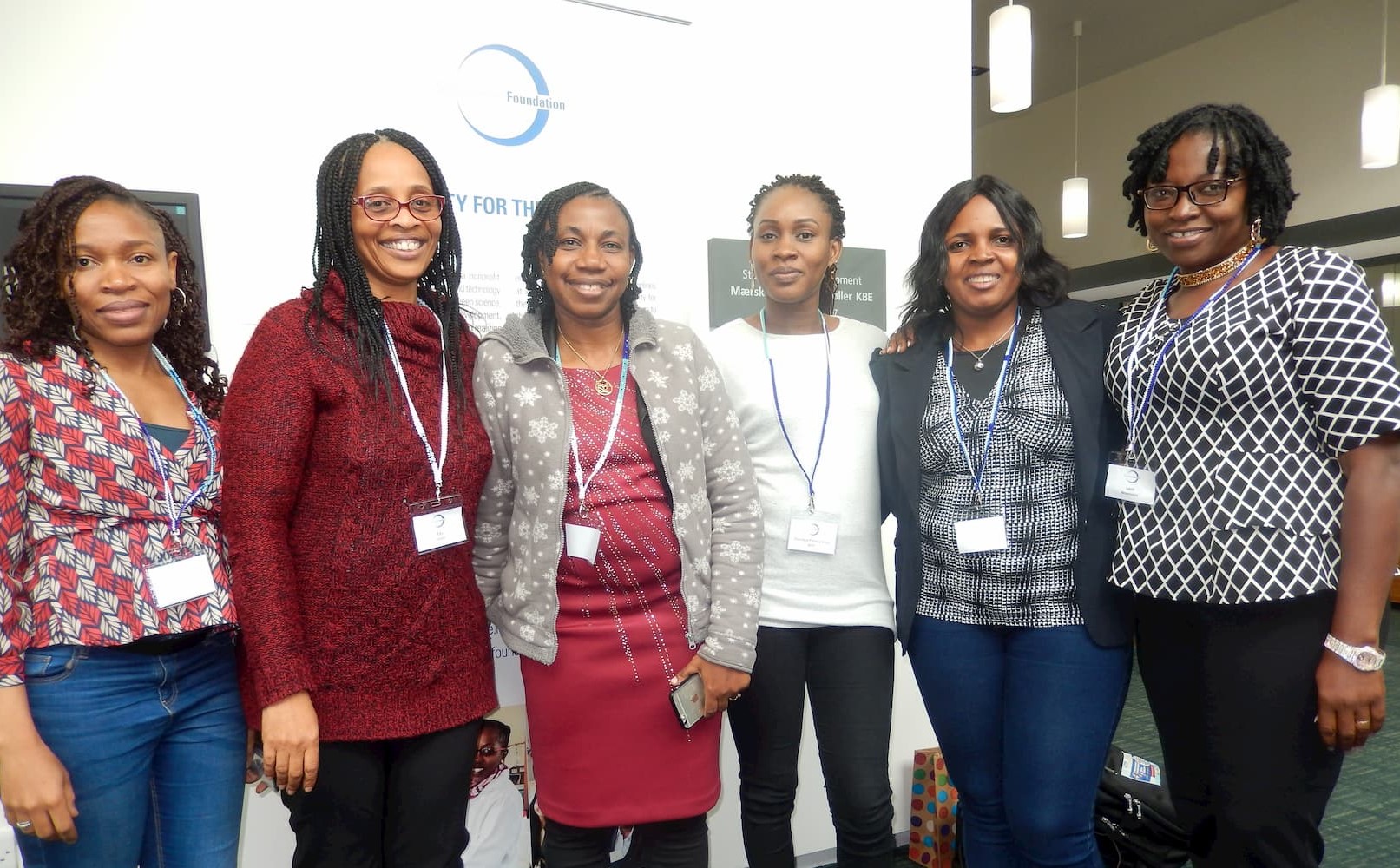 The 20th Faculty for the Future Fellows and Alumnae forum was held at the Moller Centre, Churchill College, Cambridge, United Kingdom from October 6th to 9th, 2019. The forum had in attendance 54 fellows and Alumnae including Dr. Edu Inam, Director, ICEESR, UNIUYO.
The goal of the forum is to build a sustained community of high-profile women leaders in science, technology, engineering and mathematics coming from countries where the gender gap is the widest. The women leaders are expected not only to resolve with science locally or world challenges, but also create the knowledge base and evidence for policy changes on both life limiting or threatening issues and gender imbalance in their countries.
The 2019 Forum opened with the traditional welcome remarks by the President of the Schlumberger Foundation, Ms. Roseline Chapel and had several women inspiring/motivational speakers from the Schlumberger Company, Schlumberger Cambridge Research Centre, Cambridge University, Brown University, USA, Massachusetts Institute of Technology, USA, and The Boardroom Africa among others.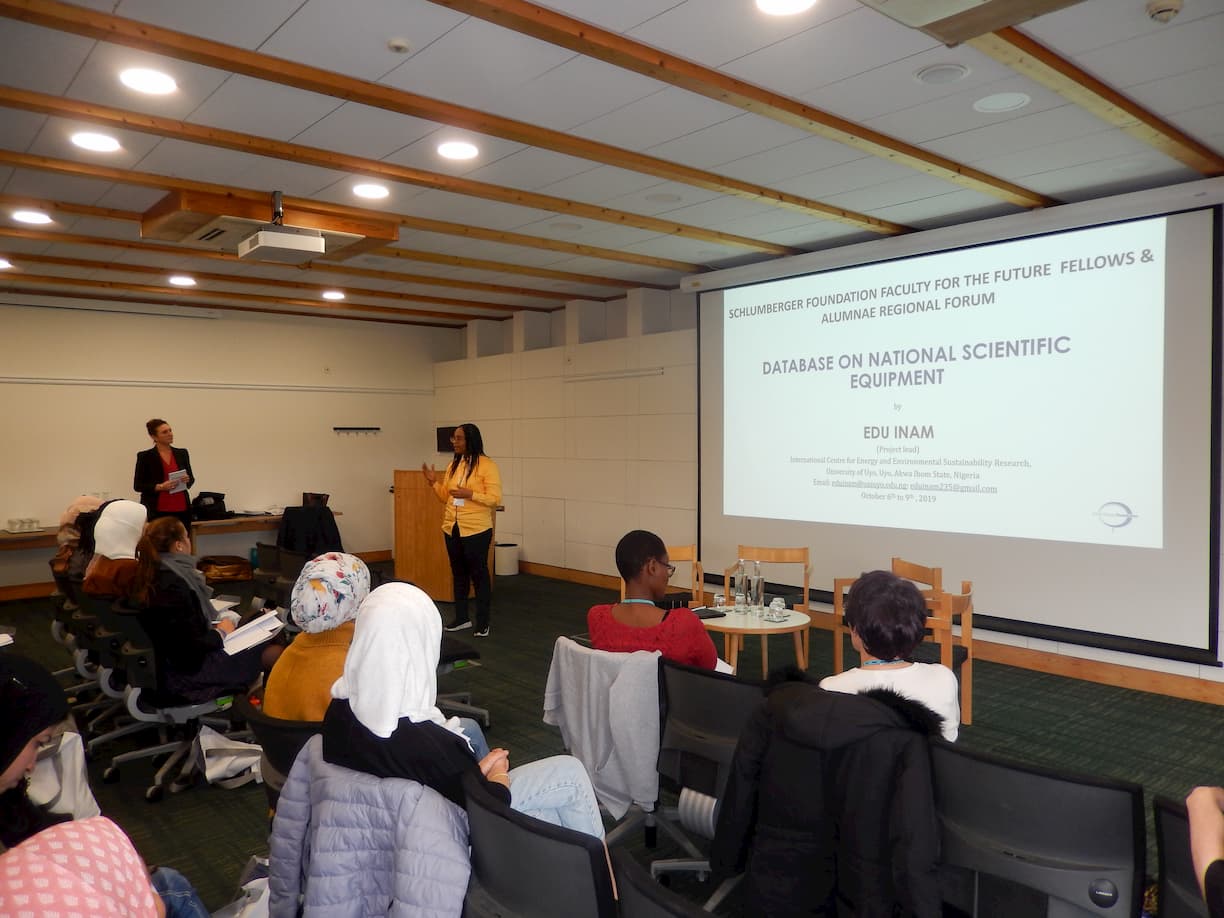 Dr. Inam who is the project lead for a National Scientific Equipment Database (An initiative of the Faculty for the future fellows and Alumnae in Nigeria) spoke on the subject and shared her personal experiences during the mentoring and networking session, There was a facility tour of the Schlumberger Cambridge Research Centre (SCR), High Cross, Cambridge and a Poster Session. Other highlight of the forum includes a get together activities involving boat punting and treasure hunting.
The 2019 Forum reinvigorated the fellows and alumnae to greater aspirations, momentum and courage while strengthening the bond between the community. As the forum closed, saying farewell was so difficult that it drew tears from some in the community.
Schlumberger Foundation deserves Global Recognition for this great work in building the next generation of Women in STEM. Thank you to Schlumberger Foundation for the exciting and rewarding hosting of the 2019 Fellows and Alumnae Forum.
The Schlumberger Foundation is a non-profit organization that supports science and technology (STEM) education. Recognizing the link between science, technology, and socio-economic development, as well as the key role of education in realizing individual potential, the Schlumberger Foundation flagship programme is Faculty for the Future. Since its launch in 2004, 741 women from 81 developing and emerging countries have received Faculty for the Future fellowships. Ninety-seven (97) of them are from Nigeria, which is 15% of the Faculty for the Future Community, and 37 have graduated and are now back in Nigeria, working either in academia, in research, as policy makers or as STEM entrepreneurs.
Photo gallery