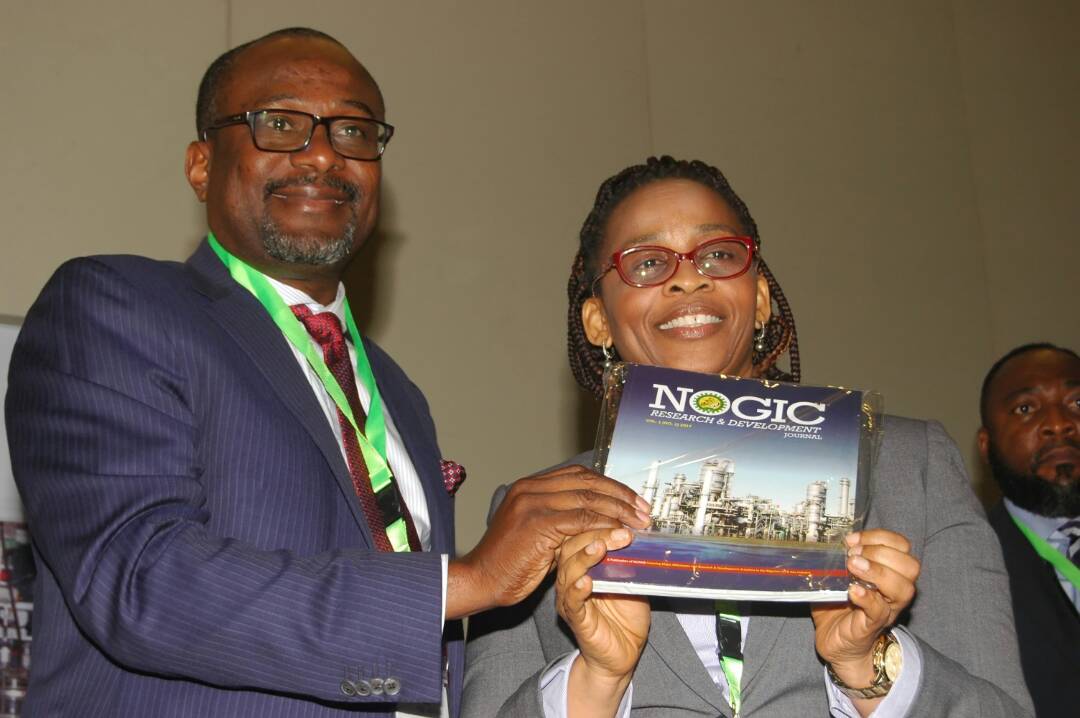 Dr. Edu J. Inam, Acting Director, Centre for Research & Development, University of Uyo unveiled the maiden edition of the Nigerian Oil and Gas Industry Research and Development Journal (or simply NOGIC R&D Journal).
This was done during the 1st Nigerian Oil and Gas Industry Research and Development Fair and Conference organized by the Nigerian Content Monitoring and Development Board (NCDBM). The event was one of the highlights of the conference held at Eko Convention Centre, in Victoria Island, Lagos between 25th and 27th September 2017.
During the journal review and presentation, Dr Inam encouraged researchers at the meeting to develop local and sustainable technologies for use in the Nigerian Oil and Gas sector. She recommended the journal as a good resource for information for public office holders, researchers and university libraries.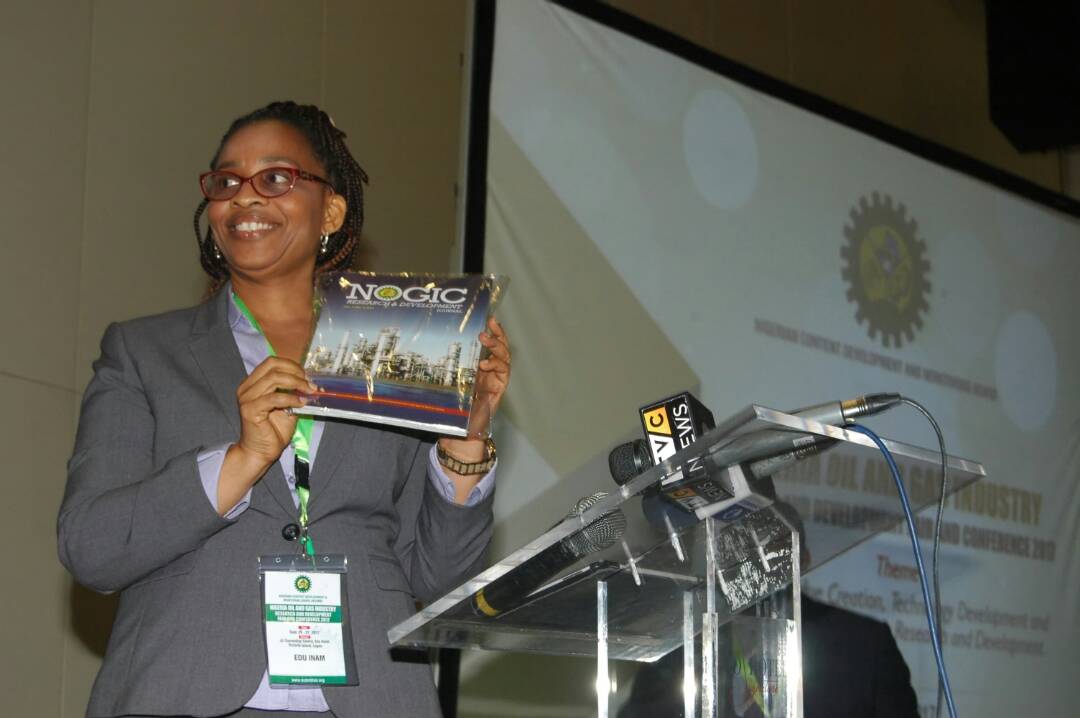 She emphasised that due to the linkages of the oil and gas industry with other sectors, contents of the journal are relevant for use in other fields such as economics, finance, management sciences, law, etc.
In unveiling the journal, Dr. Inam was joined by the Executive Secretary of the NCDMB, Engr. Simbi Wabote; Technical Senior Adviser to the Minister of Petroleum Resources, Mr. Gbite Adeniji; the Chairman, Senate Committee on Petroelum Resources (Upstream), Sen. Tayor Alasoadura; the Managing Director of Shell Petroleum Development Company (SPDC), Mr. Osagie Okunbor and MDs of other International Oil Companies (OICs) in Nigeria.