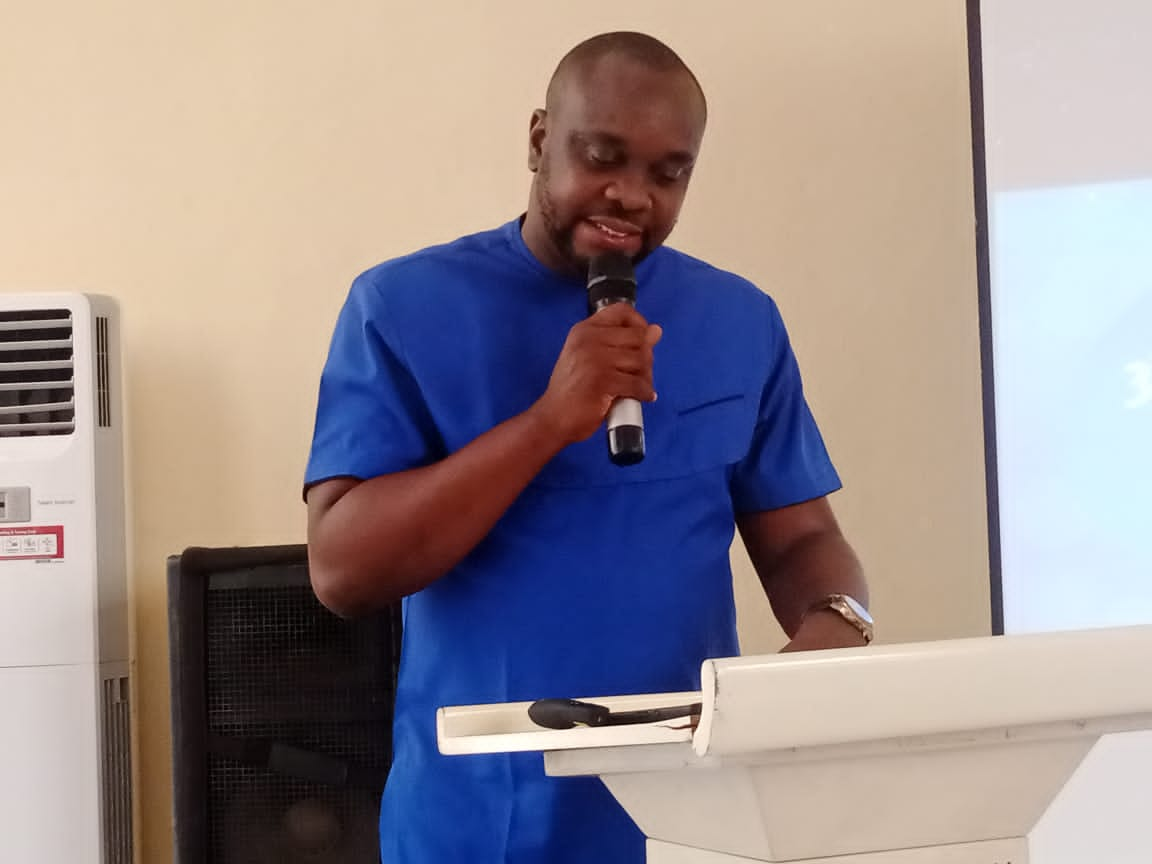 The International Centre for Energy and Environmental Sustainability Research (ICEESR), University of Uyo held her third industry-university engagement forum, on Thursday, January 13, 2022 at the main campus of the University of Uyo.
The Guest Speaker, Mr Aniedi Udo-Obong, a technology expert spoke on the topic "Zero to Hero: super-charging your career in technology" advised students to take advantage of technology to enhance their careers, explaining that they could begin with the simple things available to them such as their phones. The Google man stressed that what is worst is that a bad decision is no decision at all. Mr. Udo-Obong challenged the participants to utilise every opportunity that comes by, while maintaining that making progress is better than waiting for perfection.
Earlier in her opening remark, Dr Edu Inam , Director, ICEESR said that the aim of the forum was to strengthen links between industries and the University towards implementing the Triple Helix Strategic Interactions model where there is a strong synergy between universities, industries and the government. The benefit of this model include to create solution driven researches, new product ideas, infrastructure, innovation, jobs, funding opportunities among others. Introducing the Centre, the Director added that the vision of the centre is to become one of the top ten innovation hubs in the world and a centre of excellence in research, technology and innovation; delivering scalable and sustainable solutions to challenges in energy and environment in African societies.
The forum was attended by the Vice Chancellor of the University, who was represented by the Dean of Science, Prof. Joseph Essien. Other notable guests include the Dean of Postgraduate School, Prof. Bassey Antia, Prof. Valarie Solomon, the Deputy Director of ICEESR, University of Uyo, the Head, Department of Chemistry, Dr. Imaobong Udousoro, staff members of Science, Agriculture and Engineering Faculties, students, Members of the Akwa Ibom Tech Community among others.
Prof. Joseph Essien who represented the Vice Chancellor in the event urged scholars in attendance to make good use of their studentship and leverage on a technologically driven society made available to us by Google and other Tech Ecosystems to better their career, become solution providers, and help to make our world a better place.
In a vote of thanks, the Deputy Director of ICEESR, Prof. Valarie Solomon thanked God for a successful event, the Guest Speaker for accepting the invitation to speak in the 3rd University-Industry Engagement Forum and others guests for creating time to attend. She used the event to call on relevant stakeholders to work together to help establish the much needed synergy for the growth and advancement of our society. Highpoint of the forum engagement was the presentation of an Award of Merit by a Professor of Microbiology and Biotechnology, Prof. Mrs. Comfort A. Etok on behalf of the Centre to the Guest Speaker.
Photos from the event