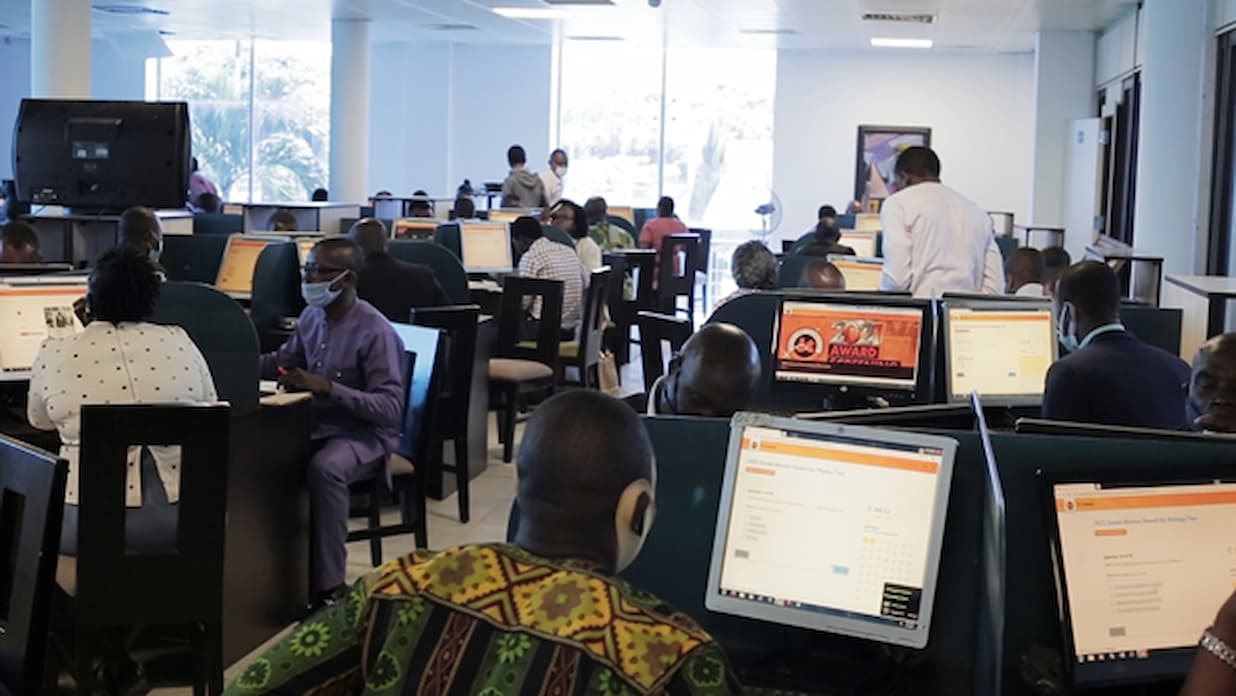 A team comprising researchers and innovators at the International Centre for Energy and Environmental Sustainability Research (ICEESR), University of Uyo have successfully designed and developed a bespoke computer-based test software programme for Inoyo Toro Foundation. The solution was successfully used on September 4, 2021 in the administration of a screening test for about 200 teachers from public secondary schools in Akwa Ibom State competing for the 2021 Inoyo Toro Foundation Awards for Teaching Excellence.
In a reaction to this laudable achievement, the Director of ICEESR, who also served as the Team Lead, Dr Edu Inam congratulated the team for this feat and elaborated on the advantage of this solution to include data ownership, security, and increased transparency of the entire selection process. She appreciated the Inoyo Toro Foundation for giving the Centre the opportunity to demonstrate competence, capability and capacity and urge other organisations to emulate this example by partnering with the centre for bespoke solutions. She further stated that the customized CBT software christened "ITF ONLINE EXAMS" has features that include registration and application forms, testing suite, question bank and competes favourable with already existing market solutions. ITF Online Exams is very user friendly, that anyone with basic ICT skill can navigate; it is robust and highly secured, she added. However, the ICEESR Boss encourages prospective applicants to improve on their ICT skills as going forward, other features would be incorporated into the solution.
The Chairman of the awards screening committee, Dr. Enobong Joshua congratulated the centre for a job professionally executed and confirmed that "ITF Online Exams" solution meets the objective of the Foundation in migrating from paper-based screening to a digital platform in line with global best practice.