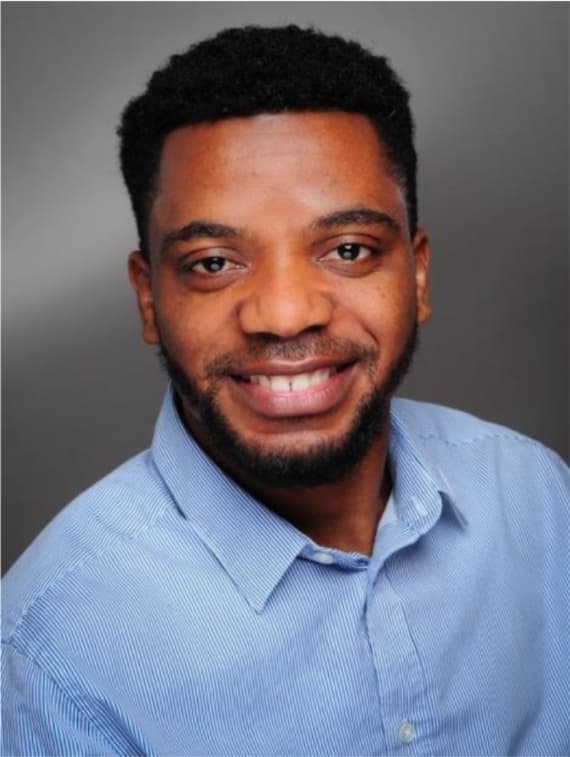 Dr. Kehinde Allen-Taylor is a researcher/ scholar from Germany who is joining our centre under a scholar program sponsored by the Centre for International Migration and development (CIM) and Gesellschaft für internationale Zusammenarbeit (GIZ).
He obtained his PhD and Master's degree in Environmental Management and Sustainability from the institute of ecosystems of Christian-Albrechts-University (CAU) Kiel, Germany and his Bachelor of Science from the Lagos state University Lagos, Nigeria. His academic mobility has been enshrined in his style.
Allen-Taylor's PhD thesis topic focused on the subject of Sustainable Strategies and Policy for Plastic Waste Collection and Management in Germany and Canada - Lessons for Lagos State, Nigeria. Furthermore, he was a research scholar at the Johnson Shoyama Graduate School of Public Policy University of Saskatchewan, Canada during his PhD program at the CAU Kiel. He has attended various summer schools, conferences and seminars in Germany, Northern America as well as other parts of Europe and Africa. He is a member of the Solid Waste Association of North American (SWANA) and the National Association of Environmental Management (NAME). He has received multiple fellowships, awards and grants from the Deutscher Akademischer Austauschdienst (DAAD), International Student Centre, Christian Albrecht University of Kiel, Young Researchers in Germany, and the Annual Ecological Restoration, Poland etc.
His areas of expertise include sustainable development goals (SGDs), waste management, environmental policy, corporate social and extended producer responsibility, reuse and recycling as well as circular economy. He has researched different multi-disciplinary approaches to solve complex issues challenging Nigeria and many other emerging nations. Additionally, his interest is directly linked to areas like global governance, EU foreign policy and the role of emerging countries' economies in global trade. In pursuing these interests, Dr. Allen-Taylor has learned and applied both qualitative and quantitative methodologies: Combining case study analysis, descriptive methods, observation and surveying with regression analysis and qualitative comparative analysis (QCA).
His current research is on the actualization of SDGs 2030 in emerging countries including Nigeria. During his stay in ICEESR, UNIUYO he will work on this research agenda in addition to sharing his diaspora expert knowledge. He will also work with the Lagos Global Sustainable Development Goals and Investment, the United Nations Development Programme Nigeria (UNDP) and SMEs etc.
We welcome Dr. Allen-Taylor to the International Centre for Energy and Environmental Sustainability Research, University of Uyo, Akwa-Ibom State, Nigeria.