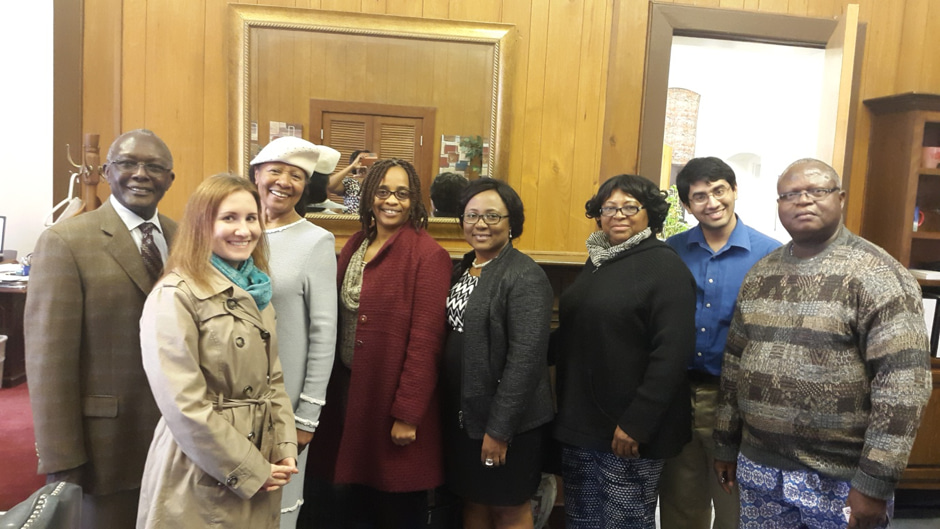 The Director, ICEESR UNIUYO, Dr. Edu Inam won the 2015 Global Innovation Imperative (GII) grant. Global Innovation Imperative is a programme managed by the American Chemical Society (ACS) to foster creative solutions to imperatives of global significance (e.g clean water, food and health, etc).
The first imperative for GII is water, drinking water for many across the globe, is a scarce resource. The ACS has conducted programmes in India and Colombia to find local solutions to issues for communities surrounding water.
GII 2015
GII 2015 brought Nigerian based scientists ( Dr. Edu Inam team leader; Prof. A. Y. Itah; Prof. Gloria Obuzor; Dr. Valerie Solomon) to the United States for the purpose of gaining knowledge towards the establishment of the first water quality monitoring laboratory in Nigeria that will meet United States Environmental Protection Agency (USEPA) standards.
The laboratory is one of the proposed laboratories to be hosted by International Centre for Energy and Environmental Sustainability Research (ICEESR).