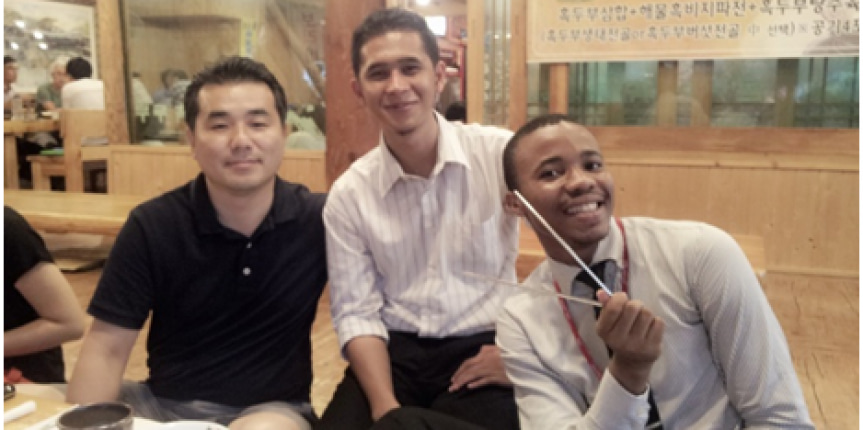 My name is Nnanake-Abasi Offiong, an MSc candidate at the University of Uyo, Uyo, Nigeria, majoring in Environmental Chemistry.
With the help of the International Centre for Energy and Environmental Sustainability Research (ICEESR) of the University of Uyo. I was able to participate at the 2013 Summer Internship programme of the International Environmental Analysis and Education Centre (IEAEC), a joint programme of the United Nations University (UNU), Japan and Gwangju Institute of Science and Technology (GIST), Gwangju, South Korea on science and technology for sustainability.
The internship programme was fully sponsored and designed to provide cutting edge training to participants drawn mainly from developing countries of the world.
We wouldn't expect less from a world class institution like GIST, having realized the unity of the world's environment and the interconnectivity of our diverse geographic locations; it strives to set a pace in finding solutions to various environmental challenges in the world community.
The bringing together of participants from different parts of the world afforded us the opportunity to share ideas, experiences and skills. It also gave us a conception of the world as a single village with various environmental challenges that can better be tackled through adroit collaboration.
GIST as an institution has been ranked 7th in the world in citations per faculty during the 2012 assessment by the QS World University Ranking.
This is a result of accumulation of a wide-range of modern and sophisticated research tools as well as conglomeration of reputable professors and researchers.
This gave us the opportunity to work with the best analytical instruments and skilful professors. One would barely relax with the exuberance of innovative results obtained from hard work and assistance of professors.
Another exciting experience at GIST was the friendliness of students and ingenuousness of professors.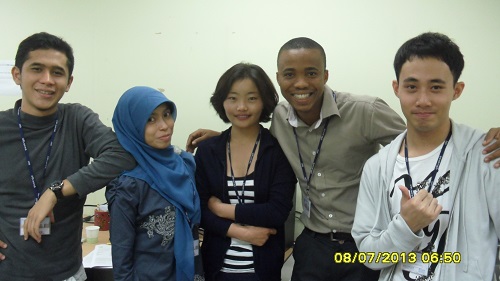 There were mutual relationships between laboratories as students in other laboratories would always offer help whenever they could in order to enhance the quality of researchers' works.
GIST professors support knowledge sharing and encouraged us to visit other institutions in Korea. For instance, I was sent on a one week expedition to the Natural Products Chemistry Laboratory at Chonnam National University to learn advanced techniques in sample preparation of semi-volatile organic contaminants.
The social life at GIST is simply breath-taking! GIST has a serene and beautiful campus environment, avenues to spend quality leisure time are commonplace and student groups were permitted to plan visits to tourism sites in Korea like the Haeundae Beach in Busan. And then, don't be surprised if you are offered a free "kim chi" (one of Korea's most popular delicacies) in any restaurant you visit in Korea.
Kimchi soup, one of Korea's most popular delicacies
It was a lifetime experience and an exceptional opportunity for global exposure! With the acquired skills, I am ever-ready to share the knowledge with other researchers in Nigeria and Africa; and to invest the skills in meaningful researches in order to contribute to the quest of scientists in maintaining a safe environment for all.