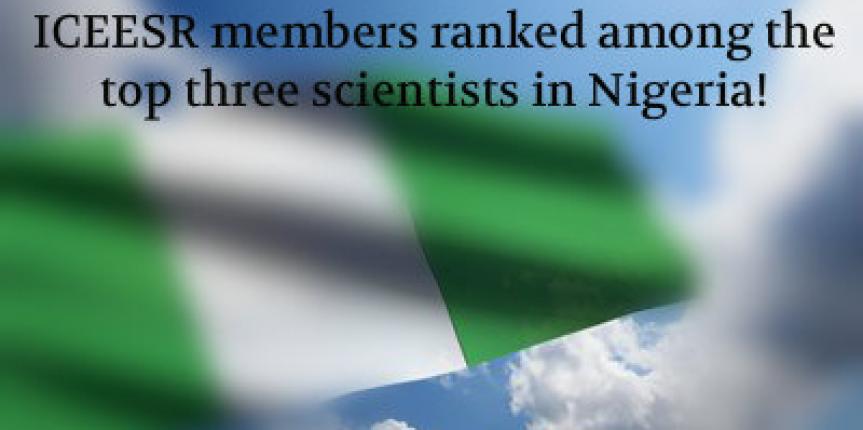 ICEESR wishes to congratulate two of the research team members: Dr. Saviour Umoren and Dr Ime Obot for being among the three top ranked scientists in Nigerian Institutions.
This information is from the latest ranking (October, 2015 edition) displayed on the web page of the "Ranking Web of Universities" (webometrics.info),
The ranking is an initiative of the Cybermetrics Lab, a research group belonging to the Consejo Superior de Investigaciones Científicas (CSIC), the largest public research body in Spain. It is among the first basic research organizations in Europe, consisting 126 centers and institutes throughout Spain.
The ranking is funded by European Union (EU). The ranking, which is first of its kind, was built with data collected from the public profiles of researchers working in Nigerian institutions.
The Google Scholar Citations, a free and very large bibliographic database, is especially useful for bibliometric purposes by providing the number of citations received.
Its current size has over 160 million unique documents, many of them with links to open and available full-text versions. The next edition of the ranking will be released in October 2016.