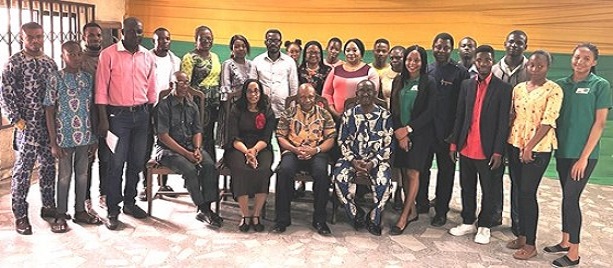 The International Centre for Energy and Environmental Sustainabiity Research, University of Uyo held her maiden Diaspora Engagement forum at the London Hall, IMFI, Nsikak Eduoke Avenue, Uyo, Akwa Ibom State. The forum featured lectures presented by ICEESR visiting diaspora scholar Professor Rapael Idem, who is a Professor of Process and Industrial Engineering and SaskPower Chair.
The hybrid event was attended by researchers, graduate and undergraduate students, from various disciplines, industry experts as well as the general public. Prominent academics from the University of Uyo included Professor B. R. Etuk from the department of chemical engineering, the dean of post graduate schools Professor B. S. Antia, Dr. NnanakeAbasi Offiong from Topfaith University as well as lecturers from the department of chemistry and department of chemical engineering.
The Director, ICEESR UNIUYO, Dr. Edu Inam in her welcome speech noted that the objective of the forum was for knowledge exchange, networking, and collaborations. She thanked the visiting diaspora scholar for accepting to share his wealth of experience with colleagues as well as the offer of exchange positions to eligible students. Prof, Idem presented on the topic "The need for clean Energy in developing countries, what can scientist do". Stating reasons why there is a need for energy and elaborated on greenhouse gases generation from energy sources, effect of anthropogenic CO2 on global warming, the visible signs of global warming and climate change, the strategies to mitigate climate change and global warming. He concluded by admonishing scientist and engineers to be ethically responsible.
In his second presentation titled "CEFTRI: What we do towards achieving net zero emissions from production of energy, fuels, and Chemical". Prof Idem began with an illustration on the need of more energy with less carbon, the work done at CEEFTRI ranging from carbon capture, utilization and storage with fossil-fuel based power generation, the CO2 mitigation strategies, the cost-effective capture of CO2 using effective catalyst.
Participants expressed appreciation for the lecture through feedback during the interactive session. Opportunities were shared and new collaboration were formed.