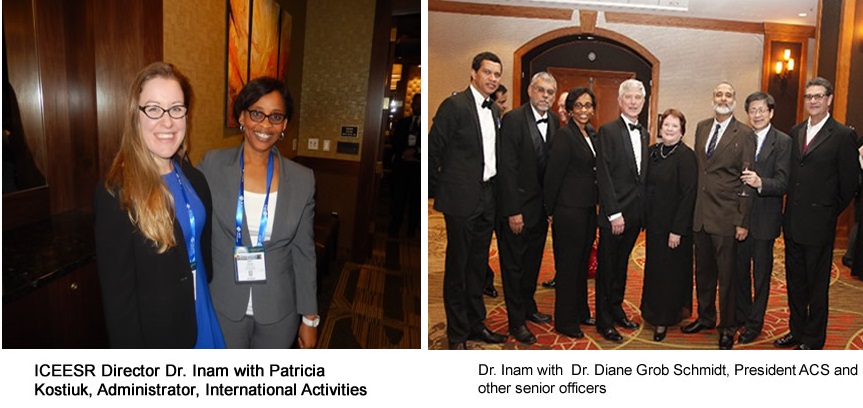 The Director of ICEESR has held meeting with top leadership of the American Chemical Society during the 249th National Meeting of the Society at Denver, USA held in March, 2015.
The director while presenting a paper on "Quantification and risk assessment of emerging organic contaminants in ikpa river basin, Niger delta, Nigeria" sought collaboration with the American Chemical Society to tackle contamination challenges in water sources in Nigeria.
As part of understanding reached during the meeting a team of experts from ACS will be visiting Nigeria.